Apply now
*This application is for participants from the European Union (EU). The application for participants from Latin America (LA)
can be found on americalatina.isca-web.org/yotm (in Portuguese) and latinoamerica.isca-web.org/yotm (in Spanish).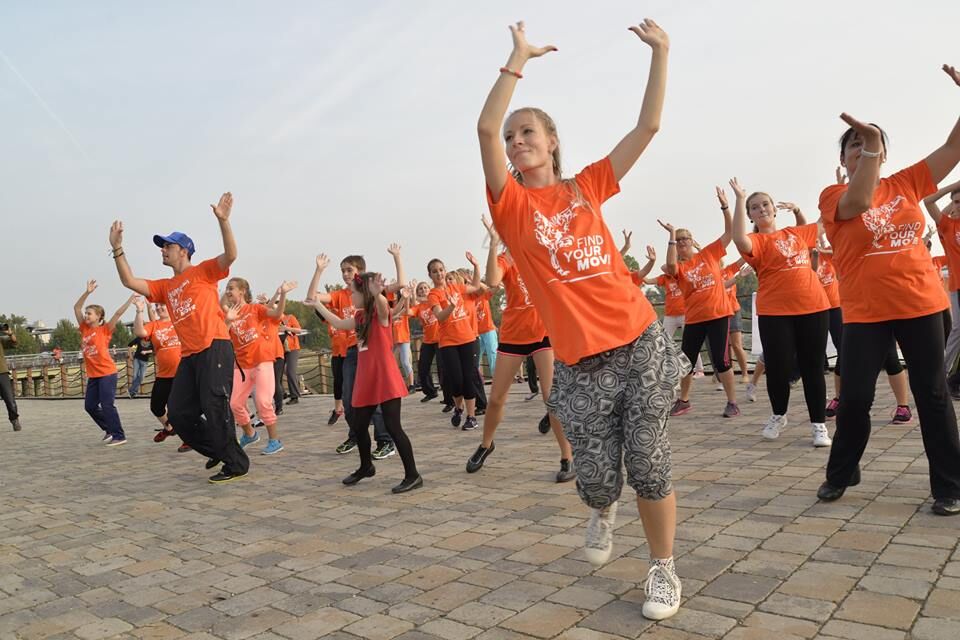 Who?
Were you a volunteer during MOVE Week in 2015 and would love to become MOVE Agent for MOVE Week in 2016?
Do you like to participate in sport events, and would like to actively engage in the organisation of sport events and promote physical activity?
Do you need to add more skills to your CV?
How about meeting and working with other young people from other EU countries who are involved in the same campaign as you?
If your answer is YES, then "Youth on the MOVE" training is for you.
We are seeking 30 European individuals with experience and/or interest in working with the promotion of sports and physical activity who are ready to commit and actively participate to the 10- month programme starting January 2016.
The objective is to allow you and give you all the chances to organise your own MOVE Week event in 2016 and make the MOVEment grow!
Conditions
To apply and participate in the programme, you must:
Submit the application by the deadline set in this call, that is 20.11.2015
Be an EU citizen or coming from one of the 5 partner countries (list below)
between 18 and 30 years of age
Be linked to an organisation, institution or even governmental bodies directly connected with the sport/physical activity sector as a promotion of healthy lifestyles
Be fluent in English
If you are from Latin America, find more information about this training in Latin America by clicking here.
30 participants will be selected to join the training.
Applications must be sent no later than on 20.11.2015 via online form below.
Received applications will be reviewed for a period of 10 days.
A decision about the selected applicants will be taken on 30.11.2015 and successful applicants will be notified by 01.12.2015.
What do we expect from you and your organisation/community?
We expect you to commit and actively participate in the training throughout the whole 10 months: 5 months (130 hours) of online training and with 4 days of offline training, 5 months of preparation for the MOVE Week 2016 event and its implementation in your country/community
We expect that you have organisational support that can be validated with a support letter from your organisation or community that confirms your involvement in its activities and future vision
What we from expect your and your organisation's capacity: You and your organisation/community are committed to your application process and can demonstrate the capacity and leadership to implement activities in the MOVE Week 2016
We expect that you or your organisation/community can secure additional funding for your participation at the training (for ex. local travel costs) and for the implementation of MOVE Week 2016 events;
We expect you to lead the monitoring and evaluation of the training with the project partners and the implementation of activities in your organisation/community
We expect you to have technical equipment to participate in the online training: internet and computer
What do we cover in training?
5 months of online training on a platform with a full programme and materials
4 days of offline training in Barcelona (EU) with experts and facilitators
Ongoing consultations between you and the project partners to follow the development of your MOVE Week event
Travel costs will be covered for the offline training in Barcelona (EU), up to 300&euro
Full board and liability insurance during the offline training in Barcelona
All support tools for the implementation of MOVE Week 2016
The full package described in the paragraph above has a value of 3000€ per participant and is completely covered by the programme. The participants do not have to pay anything, nor reimburse the costs.
What we don't cover is:
Local transport in your country (e.g. bus, taxi, train) and travel cost (flight ticket) above the amount of 300€.
Insurance
Internet or technical support for you to participate in the online training
Programme countries:
Member states of the EU: Belgium, Bulgaria, Czech Republic, Denmark, Germany, Estonia, Ireland, Greece, Spain, France, Croatia, Italy, Cyprus, Latvia, Lithuania, Luxembourg, Hungary, Malta, Netherlands, Austria, Poland, Portugal, Romania, Slovenia, Slovakia, Finland, Sweden, United Kingdom.
Non EU Programme Countries: former Yugoslav Republic of Macedonia, Iceland, Lichtenstein, Norway, Turkey.
Apply here: